On July 13, 2023, Mr. Tukachev Ivan Grigorievich, a member of the Russian Electric Power Equipment Diagnostic Expert Committee and other academic representatives visited the China Electrotechnical Society (CES), and they received sincere welcome by the Secretary General of CES Yi Han, and the Director of the International Cooperation Department of the China Machinery Industry Federation(CMIF) Lihong Gao as well as other members of CES.
Mr. Yi Han pointed out that since the establishment of partnership between China Electrotechnical Society and Russian Electric Power Equipment Diagnostic Expert Committee, the two sides have achieved remarkable results. In order to reach mutual benefits, the two sides hoped for strengthen the cooperation in areas, including technology extension, seminars, standards development and personnel training.
Director Lihong Gao introduced what CMIF has been working on lately and made suggestions on strengthening tripartite collaboration and implementing specific projects to improve work efficiency. They also had in-depth discussions in areas of mutual concerns including cooperative projects, invitation to join the foreign members of the Institute, technical exchanges, and vocational skills education.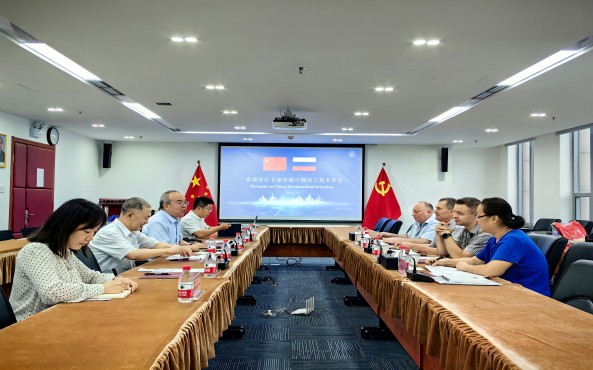 Mr. Tukachev Ivan Grigorievich expressed his gratitude to Mr. Yi Han for his warm reception. He introduced the work done by the Russian Expert Committee on Power Equipment Diagnostics. Also, on behalf of the Russian Power Association, he invited the Chinese experts to participate in the annual academic meeting held in Tashan this September. Mr. Kamal, Director Engineer of Russian Rogtech Production Consortium Co., Ltd. made an introduction of the company's core technology and product application while Associate Professor Shulgin Alexei of Russian State University of Nuclear Technology introduced their key research topics and scientific research achievements.
After in-depth and friendly exchanges, the two sides indicated that they would actively promote and solidify cooperation relations by optimizing resources.